Welcome to the MIXABLE FESTIVAL, the performance festival for exceptional talent. During the first edition of this dance and performance festival on 25, 26 and 27 June, artists and art organizations would show their work. Unfortunately, this was canceled due to COVID-19
Due to the COVID-19 the Mixable Festival will be moved to 2021 due to Covid-19. Soon we will set a new date. 
But do not be sad! In collaboration with LKCA and Holland Dance festival, we host a Mixable Webinar on June 26. Sign up and click here! The Webinar is in Dutch however, the recording will be translated to English and shared.
In this first edition of the MIXABLE FESTIVAL will take place in 2021. International collaborations versus regional collaborations in the field of inclusion (dance) are central, with a focus on talent development. Different generations and backgrounds come together to share insights, develop thoughts in the field of social, artistic work. The MIXABLE FESTIVAL is an event about promoting collaboration in the arts in the field of unknown talent. The approach is practical, interactive and straightforward!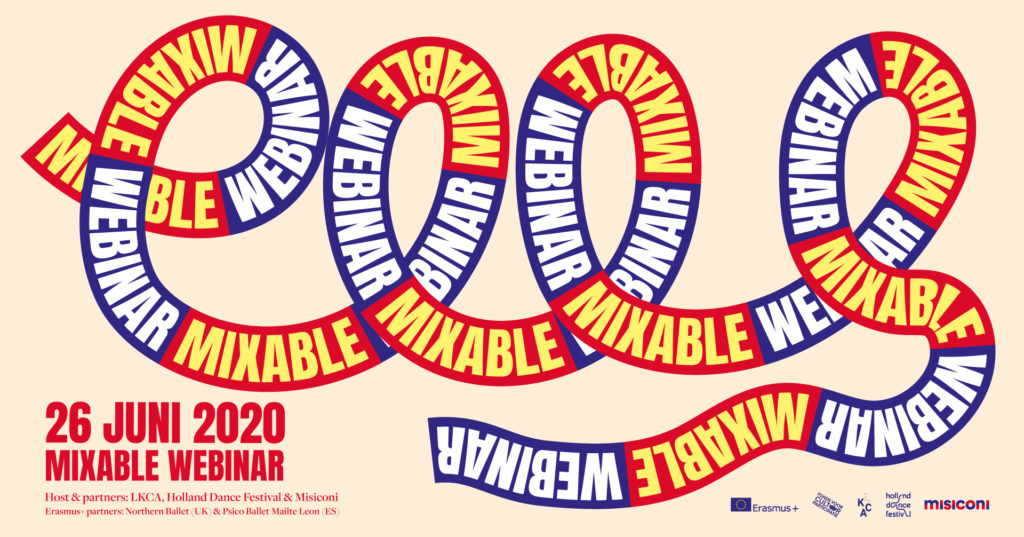 Mixable Festival is an initiative of the Misiconi foundation and is subsidized by the Erasmus + program and Fund for Culture Participation (FCP).