Op 20 feb om 11:30 laat ook Theater Sonnevanck hun prachtige voorstelling, de kleine berenjacht zien!
Theater Sonnevanck heeft een muziektheatervoorstelling ontwikkeld voor leerlingen uit het speciaal onderwijs. De Kleine Berenjacht is op maat gemaakt voor kinderen die extreem gevoelig zijn voor prikkels en onrustig worden van nieuwe situaties en locaties. De voorstelling speelt in de vertrouwde omgeving van de eigen klas.

Een actrice vertelt, speelt en zingt het spannende verhaal van een kind en haar hond die samen op berenjacht gaan. Een voorstelling over moedig zijn, samen dwars door de modder en de sneeuwstorm sjouwen, over óvermoedig zijn en samen lekker bang zijn onder de dekens.

De Kleine Berenjacht is ontwikkeld in samenwerking met Onderwijscentrum Het Roessingh uit Enschede.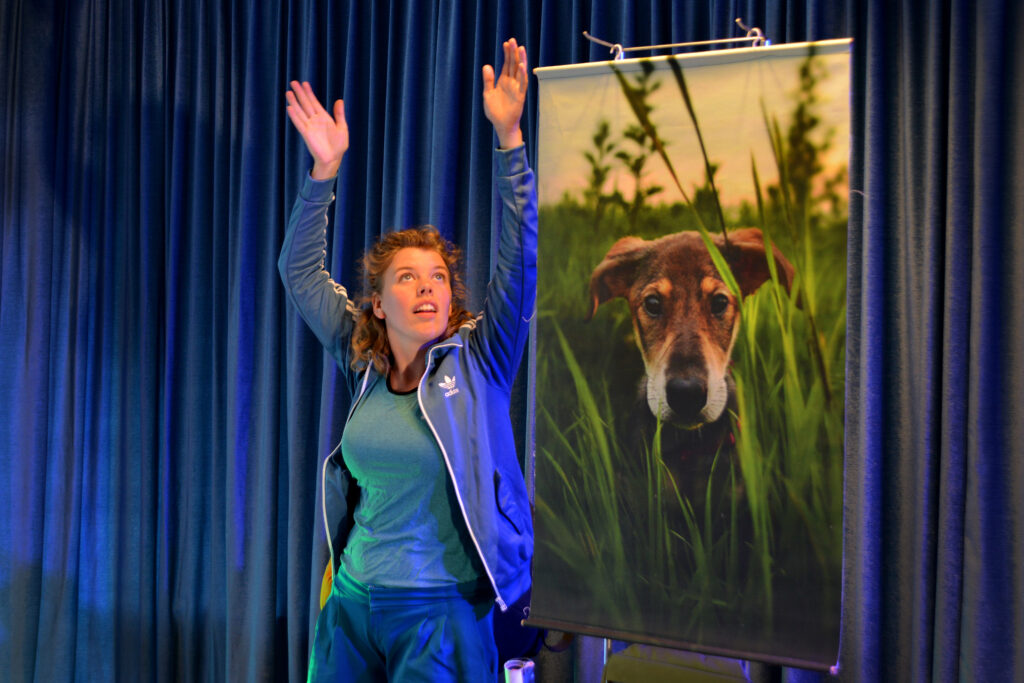 On 20 Feb at 11:30, Theater Sonnevanck will also show their beautiful performance, The small bear hunt! 
Theater Sonnevanck has developed a musical theater performance for students in special education. The Little Bear Hunt is tailor-made for children who are extremely sensitive to stimuli and who become restless from new situations and locations. The performance takes place in the familiar environment of your own class. An actress tells, plays and sings the exciting story of a child and her dog who go on a bear hunt together. 
A performance about being brave, dragging through the mud and blizzard together, about being ósuspecting and being scared together under the covers. The Little Bear Hunt has been developed in collaboration with Het Roessingh Education Center from Enschede.